13 Feb

Top 100: The Most Visited Websites in the US [2020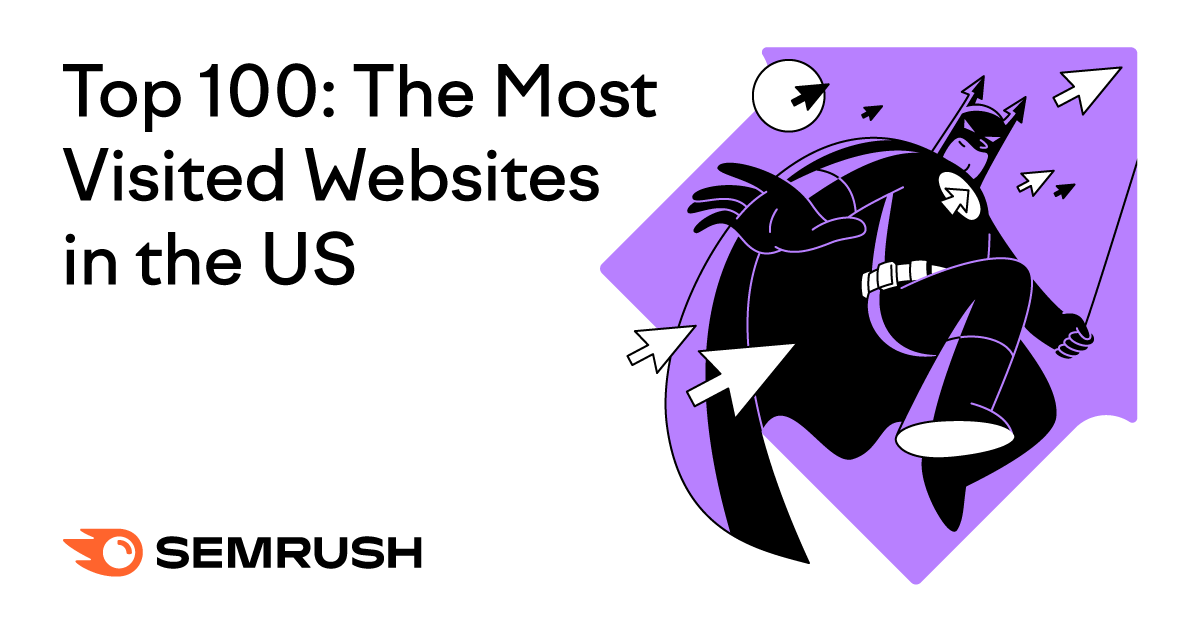 General Trends Across the Most Popular US Websites by Traffic
With November's traffic to the top 100 most visited sites in the US down by 1.3%, the December numbers slightly bounced back, rising by +0.7% on the previous month.
Given that the top 100 list features some of the most prominent online shopping platforms, and December is traditionally the hottest month for online shoppers, this slight traffic increase is not looking very promising.
Fatigue would be the word to use to describe December traffic trends in the US:
•As mentioned in our Black Friday study, our monthly US traffic analysis only proves our assumptions about overall consumer fatigue, with brands and large retail platforms offering deals and discounts all year round to survive the ongoing pandemic. Thus, it's harder now to catch people's attention with just another holiday offer.
•

Pandemic fatigue is also noticeable when looking at declining visitor numbers to sites like nih.com (National Institute of Health, -10%) and many media and news platforms, whose average monthly traffic plummeted by around 7%.
With Google as the absolute traffic leader (as usual), eBay pushed Instagram out of its top 10 spot, victoriously breaking back into December's top 10 most popular US websites list.
Apart from the tech giants like Facebook, Amazon, and Twitter that we'd expect to see among the top 10, the only other sites that attract comparable traffic numbers have to do with adult content. However, as we'd expect, with the holiday season's arrival, these sites' visitor counts are down.
The biggest traffic winners in December are USPS and FedEx, which saw a dramatic traffic increase of around 20%, thanks to the holiday-inspired gifts surge. The biggest US December traffic loser is Instructure, a learning management platform that lost over 35% of its online footfall.
It's Not Just About the Traffic
Although observing position changes through traffic volume can help to analyze global trendsand benchmark your performance against the competition, Semrush's Traffic Analytics reports also include important metrics to keep watch on:
•Mobile vs. desktop traffic share shows which devices people use to enter a site page. When doing competitive benchmarking, this metric can help to determine whether you need to implement certain steps (e.g. ensure further mobile optimization or come up with additional desktop traffic generation tactics) to strengthen your traffic acquisition strategy to stay in the game.
•Number of pages per visit, average visit duration, and bounce rate reflect the quality of site content. If you spot that your competitor's website shows better performance, it flags that you have to work on your SEO and content strategy, comparing the structure, content, and design of your site pages against theirs.